bmSearch 0.0.4
A tool parsing the mail.log file and store its main info in an Elasticsearch engine
Release date: Aug. 13, 2017
Miscellaneous
BlueMind target version: all
If you need this add-on for a different BlueMind target version, check the other add-on versions in the right side column. You may also contact the add-on author to ask for support for a given target version.


(0 votes)
Screenshots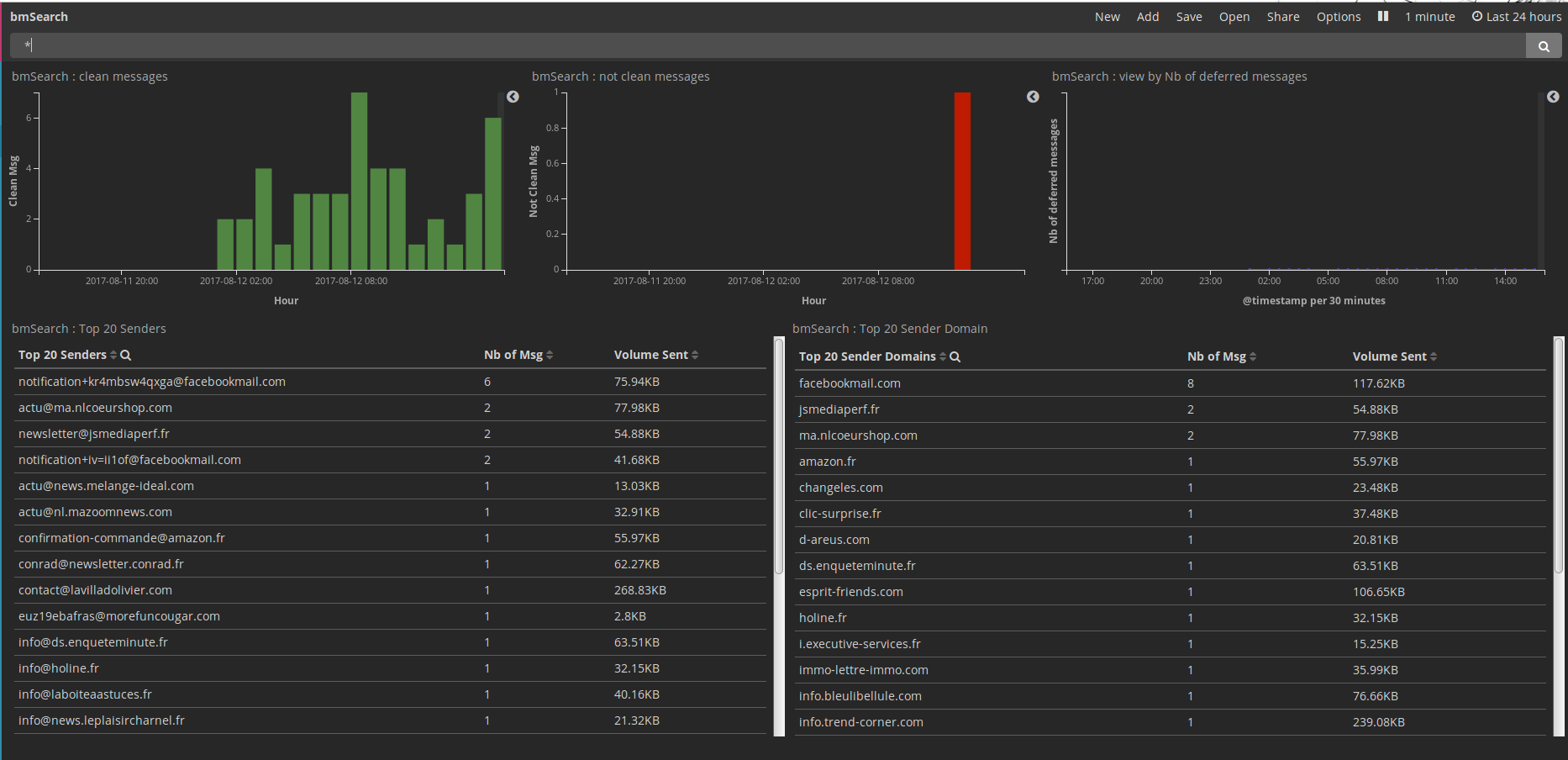 ---
bmSearch is not a real addon to Bluemind, because it's not necessary to install on the BM server itself.
All lines referring to a message is also stored as only one entry in ES (ElasticSearch).
---
Release notes
This is the first prod version of bmSearch.
---
Installation instructions
The tarball contains all element for installing bmSearch.
Sorry those who don't speak french, theses docs are, at this moment, only available in french.
A english will come soon
Pascal
---