bmTraces 0.1
Advanced tool for parsing, searching in Postfix mail log.
Release date: July 30, 2016
Utilities
BlueMind target version: ALL
If you need this add-on for a different BlueMind target version, check the other add-on versions in the right side column. You may also contact the add-on author to ask for support for a given target version.


(0 votes)
Screenshots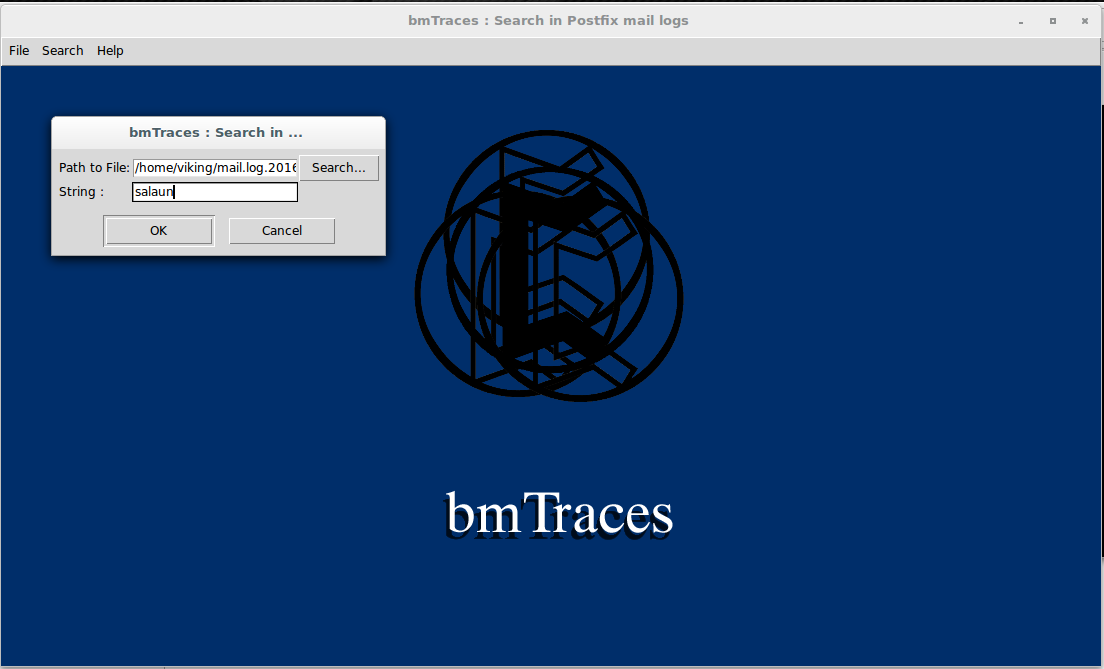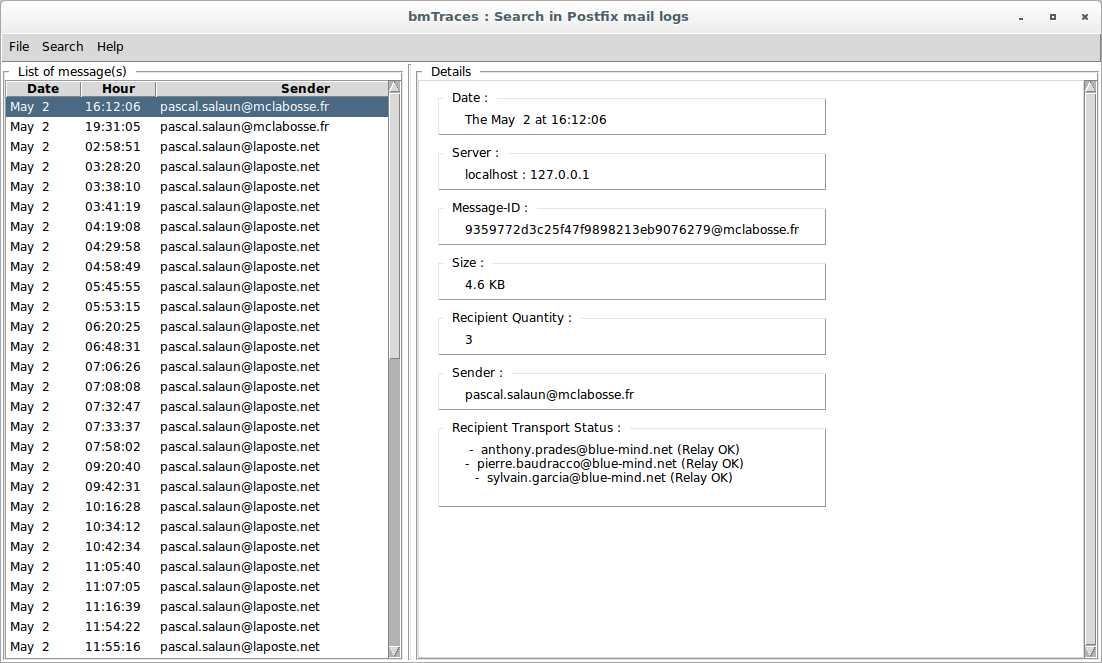 ---
bmTraces is a tool for parsing postfix mail log files.
This first version (0.1) is generic and can be reuse in any of your project, according the GPLv3 License.
The next steps are :
* give possiblity to print the detail panel
* add specific BlueMind logs parsing
---
Release notes
This the first and generic version of bmTraces.
This one is only focused on postfix mail log.
So, it can be used in any other plateform than Blue-Mind.
Nex ones will be more specific.
Pascal
---
Installation instructions
The archive file contains an deb version and a tarball of the deb source.
Install it as admin.
You must have admin right to call this tool, with just "bmTraces".
"bmTraces" is in the path ("/usr/bin")
The first account is "admin" and its password "password".
You can add any accounts as you want in "profile" sub-menu.
Only the adminone can't deleted
Nothing else.
Pascal
---