Centreon BlueMind Plugin Pack 2.0-9
Plugins and templates to integrate BlueMind in Centreon monitoring tool
Release date: Feb. 17, 2015
System
BlueMind target version: 3.x
If you need this add-on for a different BlueMind target version, check the other add-on versions in the right side column. You may also contact the add-on author to ask for support for a given target version.

(0 votes)
Screenshots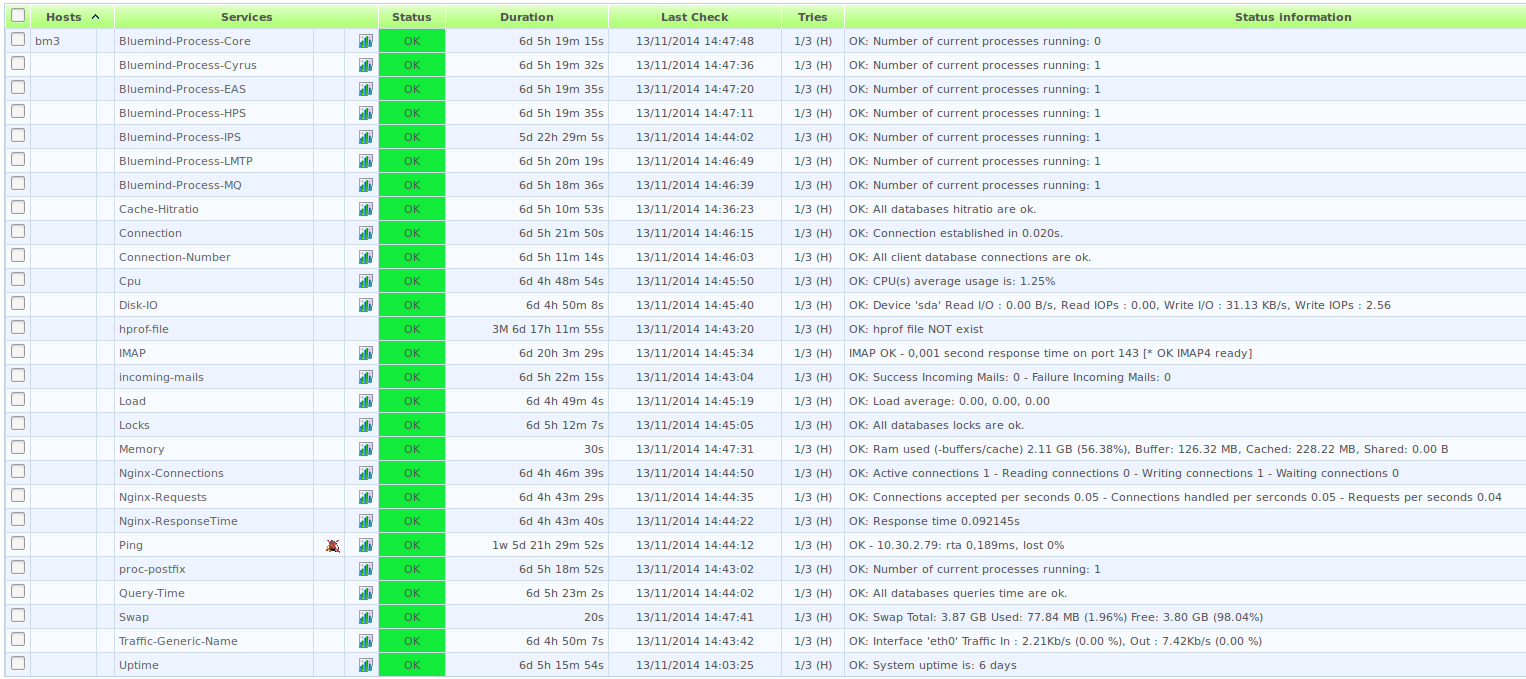 ---
Centreon is free open source software enabling you to monitor all the infrastructures and applications of your information system.
The plugins packs are a set of templates and plugins. They offer a simplified and optimized monitoring of your IT infrastructure. The pre-configured templates promote a quick and performant deployment.
This plugin pack is packaged in rpm for RedHat/CentOS/CES distributions.
More information for Centreon BlueMind Plugin Pack:
http://documentation.centreon.com/docs/plugins-packs/en/latest/catalog.html#app-mail-bluemind
More information for Centreon Bluemind Plugins:
http://documentation.centreon.com/docs/centreon-plugins/en/latest/
---
Release notes
Change influxdbapi to httplib api
---
Installation instructions
yum install ces-plugins-Applications-Mail-Bluemind ces-pack-Applications-Mail-Bluemind
---