Outlook Connector 1.0
Offers calendar and contacts synchronization with Outllook 2007, 2010, 2013 and 2016
Release date: Aug. 1, 2014
Utilities
BlueMind target version: 2.x, 3.x
If you need this add-on for a different BlueMind target version, check the other add-on versions in the right side column. You may also contact the add-on author to ask for support for a given target version.

(2 votes)
Screenshots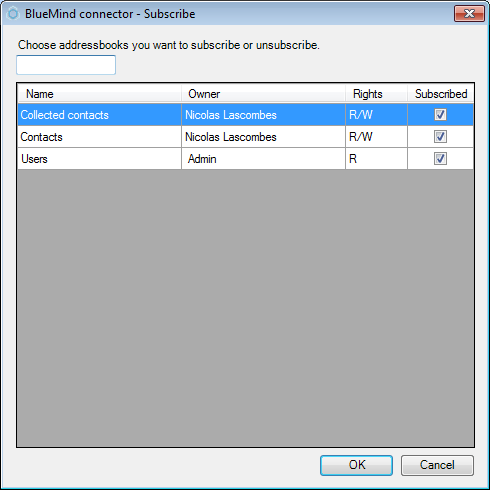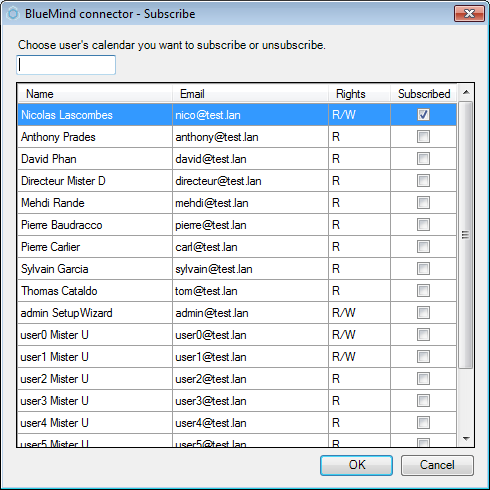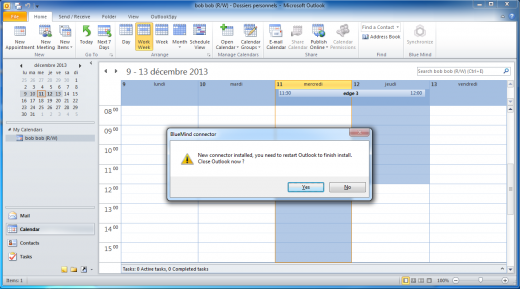 ---
A BlueMind subscription gives you access to this plugin
This connector allows users to synchronise their BlueMind calendar and its settings as well as their address books. Once installed, they'll be able to see and manage their BlueMind events, contacts and address books from Outlook.
---
Installation instructions
Plugin installation
Debian/Ubuntu
sudo aptitude install bm-connector-outlook bm-plugin-core-outlook
RedHat/CentOS
yum install bm-connector-outlook bm-plugin-core-outlook
User connector installation
Download the Outlook connector corresponding to your version of Outlook from the Downloads section in your BlueMind personnal settings
Double-click the .exe file you just downloaded to start installation and follow installation steps
Start (or restart) Outlook and set up the connector
---