Odoo connector 1.1.2
Contacts and calendars synchronisation between Odoo and BlueMind
Release date: June 23, 2014
Calendar
Contacts
BlueMind target version: >= 3.0.0
If you need this add-on for a different BlueMind target version, check the other add-on versions in the right side column. You may also contact the add-on author to ask for support for a given target version.


(2 votes)
Screenshots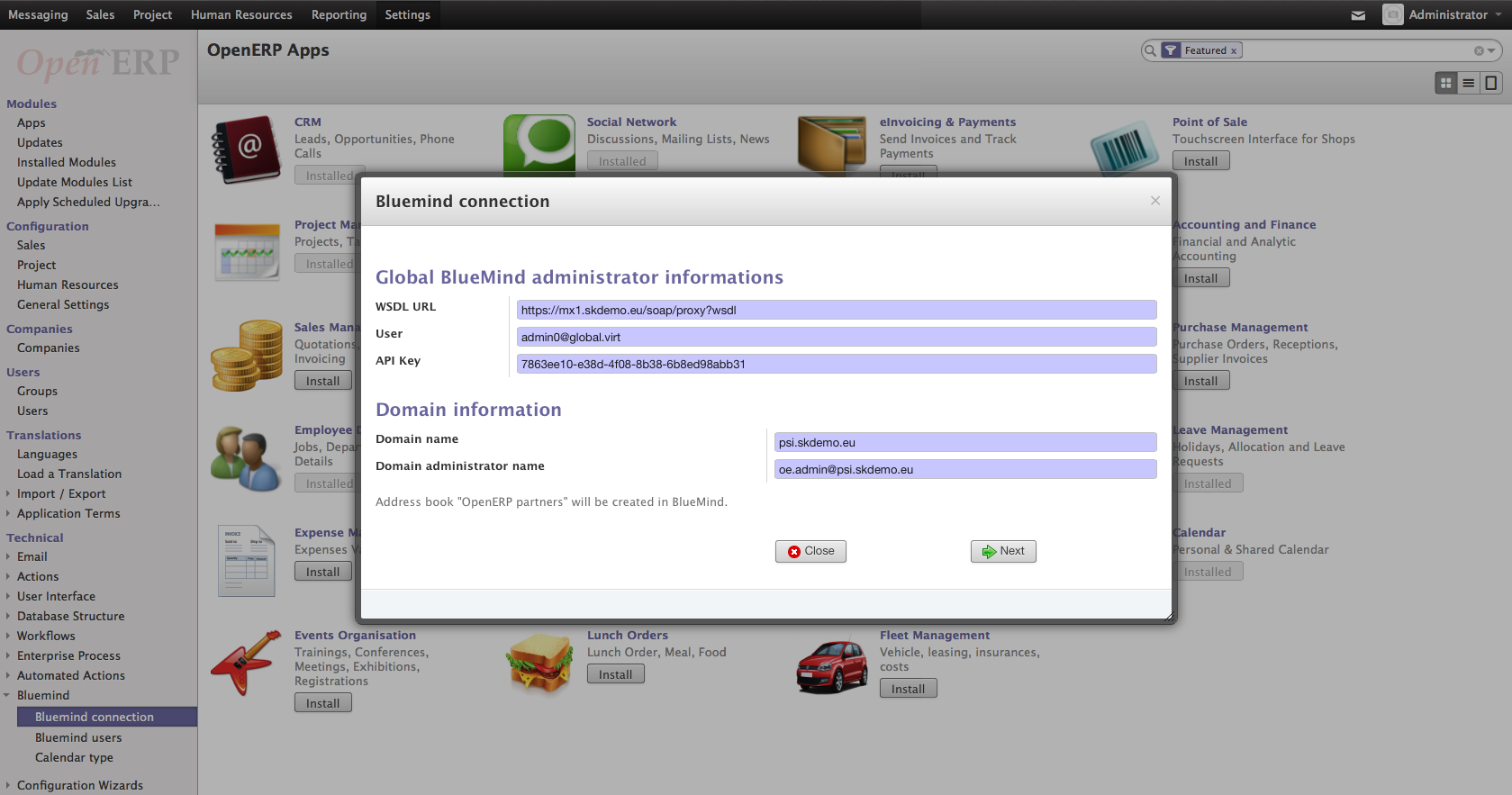 ---
Possibility to activate contacts and/or events synchronization from user preferences
Possibility to activate Bluemind synchronization functionalities from user configuration
Calendars : Meetings, tasks and leave can be synchronized
Tags available on both Odoo and Bluemind interfaces
---
Installation instructions
Add module in addons folder.
Update modules list then install sudokeys_bluemind_connector
---