Dolibarr Calendar 1.2
Create event from Dolibarr to BlueMind
Release date: April 3, 2014
Calendar
BlueMind target version: 2.X
If you need this add-on for a different BlueMind target version, check the other add-on versions in the right side column. You may also contact the add-on author to ask for support for a given target version.


(1 vote)
Screenshots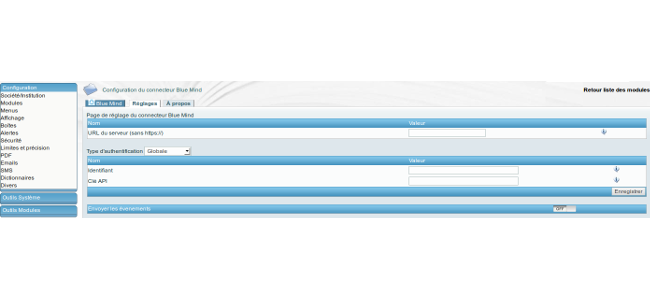 ---
Create, update, delete events from Dolibarr to BlueMind
---
Installation instructions
On BlueMind:
You must install bm-soap package
On Dolibarr:
Download archive file addon from this website
put file in root folder of Dolibarr
uncompress file
check README file, file conf.php must be modified
addon is available on addon configuration -> "Modules Interface"
---